A lifetime of impact begins
Watson Institute is a place where next-generation entrepreneurial leaders can find their community, discover their calling, and accelerate their careers. We provide the tools, network, mindset, and courage for the next generation to solve the toughest challenges facing the world, launch successful careers, and lead impactful lives.
Watson Institute has locations in Boulder, Colorado, at Lynn University in Boca Raton, Florida, and at Universidad Francisco Marroquín (UFM) in Guatemala City, Guatemala.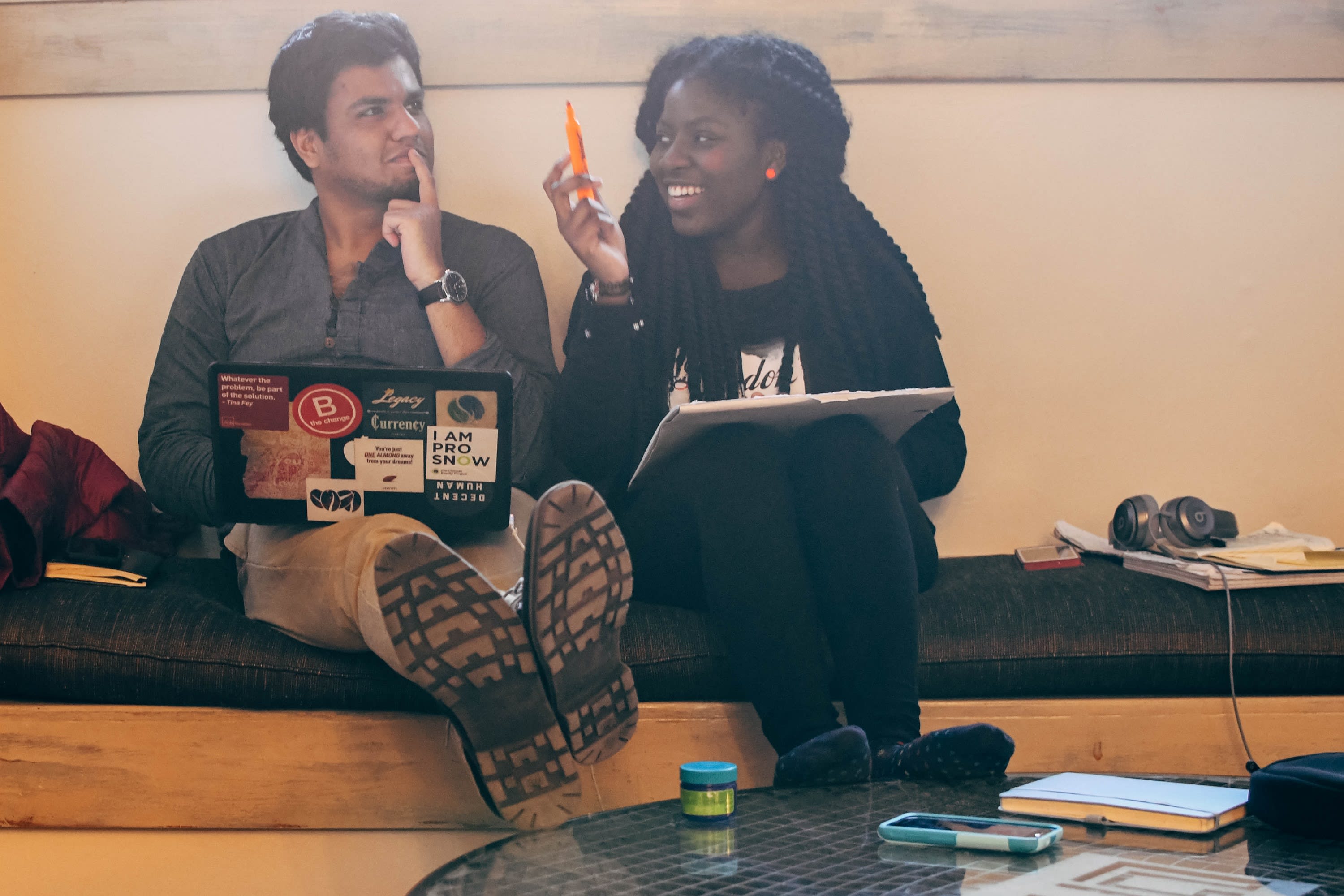 The Watson Accelerator in Boulder, Colorado was launched in 2013 to advance the ventures and careers of next-generation, impact-focused entrepreneurs. The Accelerator program includes award-winning training, intensive mentorship, and a global community of peers.
We are now building partnerships with innovative universities in the US, Latin America, and China to power programs that accelerate the careers of next-generation entrepreneurial leaders.
Watson Institute's 223 Scholars and Alumni from 53 countries have raised over $77.2 million, created over 500 part or full-time jobs, and impacted 150,000 people around the world through initiatives they help lead. Watson alumni have been selected to Y Combinator, the Echoing Green Fellowship and four have been named to Forbes' 30 under 30 lists. Alums continue their education at Harvard University, New York University, and Princeton University, among others.
Watson Institute, Boulder
The Watson Semester Accelerator in Boulder, Colorado is a program for college students, recent graduates, and gap-year students with an early-stage social venture aimed at solving the toughest challenges facing the world.
Watson Institute Alumni Stories: Romain Vakilitabar from just. studios on Vimeo.
The Watson Institute Experience
We exist to serve as a platform for the next generation of leaders, entrepreneurs, and innovators to build successful careers and impactful lives.
Each element of the Watson Institute program is tailored to give next-generation entrepreneurial leaders the intensive training, global network, committed mentorship, and hands-on experience to launch impactful careers.
These are the main pillars of each Watson Institute program:
Mentorship
Mentorship catalyzes personal growth, leadership development, and entrepreneurial success while greatly expanding the network of our students. For this reason, the Mentor Program is a pillar of the Watson experience and consistently ranked as one of the most impactful parts of our program.
At Watson Institute, students are paired with proven local entrepreneurs, innovators, and leaders based on how well they align with their mission and current skillset. Mentors coach students through their journey and challenge them to increase their impact by adding perspective, expanding their network, questioning their assumptions, and enhancing their worldview.
Master Course Teachers
Watson Master Course Teachers are the world's foremost leaders, entrepreneurs, and practitioners who serve as short-term entrepreneurs in residence. Each week a Master Course Teacher is invited to campus to share their entrepreneurial journey, provide one on one mentorship, and expand students' global network.
Master Courses range from an intimate fireside chat to an interactive workshop and revolve around sharing best practices, as well as learnings and failures. This pillar of the Watson experience places students side by side accomplished leaders and entrepreneurs to serve as models for inspiration and a field guide for success.
Intensive Training
Watson Institute's training develops the hard and soft skills necessary to forge a successful career and impactful life including transformative communication, leadership, fundraising, finance, grit, empathy, and resilience. Preceptors are Watson Institute's equivalent of faculty who themselves are carefully selected practitioners, leaders, and entrepreneurs who teach the Watson curriculum, draw on a wealth of personal experience, and individually mentor students.