We're proud to be one of three universities in the world-class University of Illinois system.
Welcome to the University of Illinois Springfield.
Every year, approximately 5,000 students enroll to earn a University of Illinois degree where classes are small and professors really know their students.
University of Illinois Springfield has a beautiful, 700-acre campus in the state capital of Illinois, but nearly 1,700 of our students earn their degrees entirely online. The dynamic learning environment of online education ensures that all online students receive the same rigorous University of Illinois education being taught in the classroom.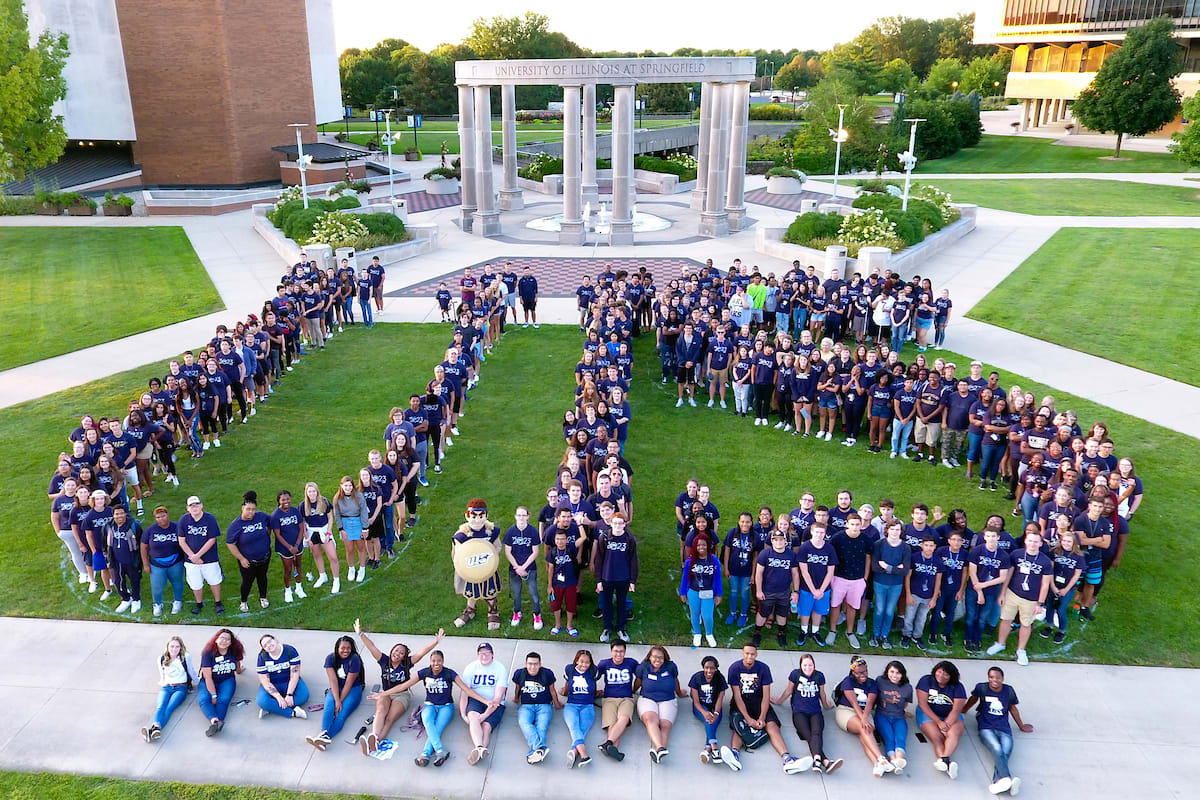 Online Degree Programs
UIS offers nearly two dozen entirely online degree programs and the undergraduate and graduate levels.
Undergraduate online degrees:
Business Administration B.B.A.
Computer Science B.S.
English B.A.
History B.A.
Information Systems Security B.S.
Liberal Studies B.A.
Management Information Systems B.S.
Management Information Systems – Health Care Informatics B.S.
Mathematics B.A.
Philosophy B.A.
Political Science B.A.
Psychology B.A.
Graduate online degrees:
Computer Science M.S.
Data Analytics M.S.
Education M.A.
Environmental Sciences – General Environmental Sciences M.S.
Environmental Sciences – Sustainable Development and Policy M.S.
Environmental Sciences – Environmental Planning and Management M.S.
Human Services – Social Services Administration M.A.
Liberal and Integrative Studies M.A.
Legal Studies M.A.
Management Information Systems M.S.
Political Science M.A.
Public Administration M.P.A.
Public Health MPH
Why UIS Online?
The University of Illinois Springfield was one of the early providers of online education and established a national reputation for excellence by using the same professors that teach in the classrooms. As a result, online education is interactive and personal, and students grow close to their professors and their advisors, who guide them throughout their educational journey.
Online students have online access to the library, career services team, writing and math assistance center, and much more.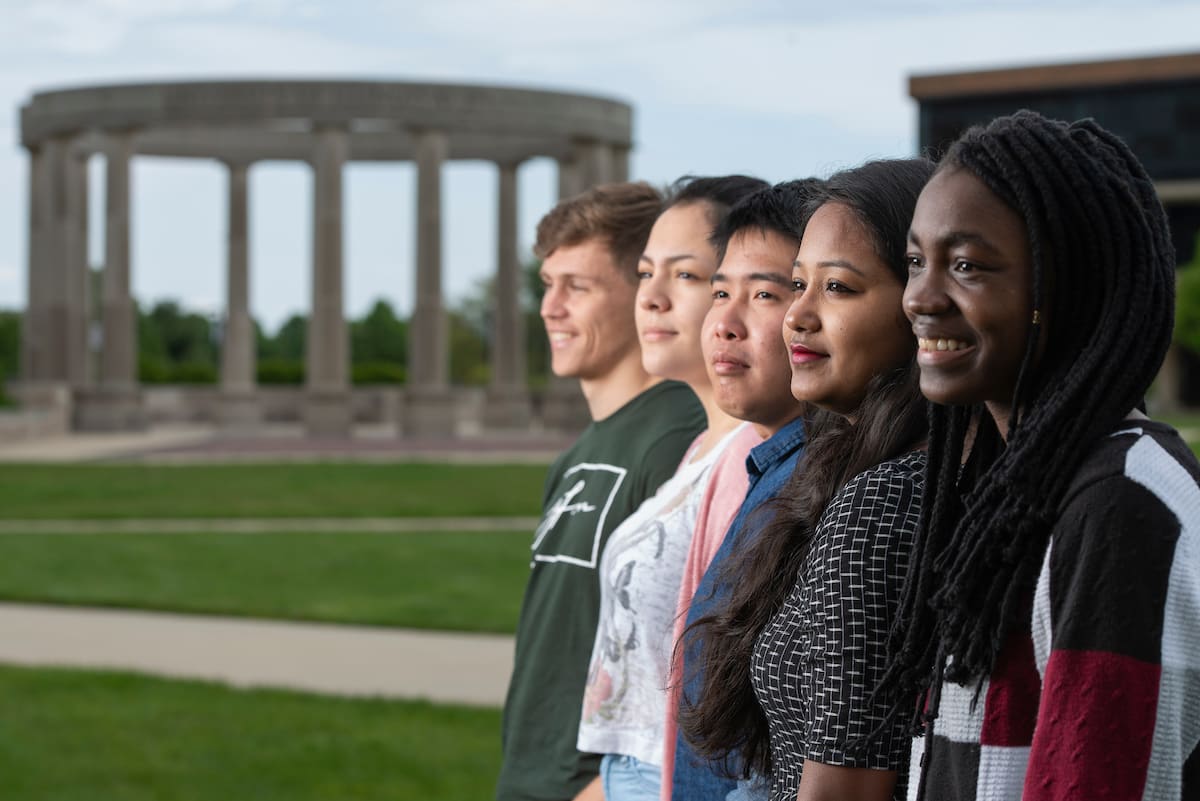 International diversity
We are proud to enroll students from all over the world in our online degree programs. Our advisors work with these students to ensure they are successful.
International students who inquire about our programs are assigned to an online coordinator, who will answer questions about:
Application and admission processes
Transcripts
English proficiency requirements
Technology requirements
and more.
At a Glance
UIS celebrates its diversity with a campus comprised of students and faculty of various ages, backgrounds, and ethnicity.
Calendar: Semester
Colleges: Business and Management, Education and Human Services, Liberal Arts and Sciences, Public Affairs and Administration
Research Funding: Approximately $7 million annually
History: Established in 1969 as Sangamon State University by the Illinois General Assembly. On July 1, 1995, became a campus of the University of Illinois, thereafter known as the University of Illinois at Springfield.
Location: Southeast side of Springfield, Illinois, near Lake Springfield. Approximately 200 miles southwest of Chicago and 100 miles northeast of St. Louis.
Campus: 746 acres
Students
Total enrollment: 4,956 (fall 2017)
Undergraduate students: 2,932 (59%)
Graduate students: 2,024 (41%)
Full-time: 52%, Part-time: 48%
Male: 51%, Female: 49%
On campus: 3,275 Online: 1,681
Demographics:
African-American – 11.7%
Hispanic: 6.7%
International – 13%
All other – 68.4%
Where students come from:
Illinois: 72%
Out of state: 15%
Foreign countries: 13%
Alumni
UIS has more than 35,000 living alumni located throughout the world. Graduates have lifelong access to the powerful network of the University of Illinois Alumni Association.
Academics
31 bachelor's degrees, 20 master's degrees, 1 doctoral program. Online majors: 1,681
Top enrolled programs:
Undergraduate
Computer Science
Business Administration
Accountancy
Psychology
Biology
Criminology and Criminal Justice
Graduate
Computer Science
Management Information Systems
Public Administration
Human Development Counseling
Accountancy
Business Administration (MBA)