The Kelley School offers a top-tier business education focused on guiding you toward your own true success.
At the Kelley School of Business, we are in the business of creating career momentum. Our students have the talent to succeed, the humility to grow and the tenacity to persevere. That spirit—combined with an education that only the elite Kelley School can deliver—results in graduates with the knowledge and skills needed to meet new challenges, to make positive change possible and to contribute to their organizations from day one.
Our faculty members demand, and get, the best out of our students. Kelley students learn how to drive results. This quality is reflected in our exceptional academic curriculum, the reputation of our graduate career services and our global position as a top business school.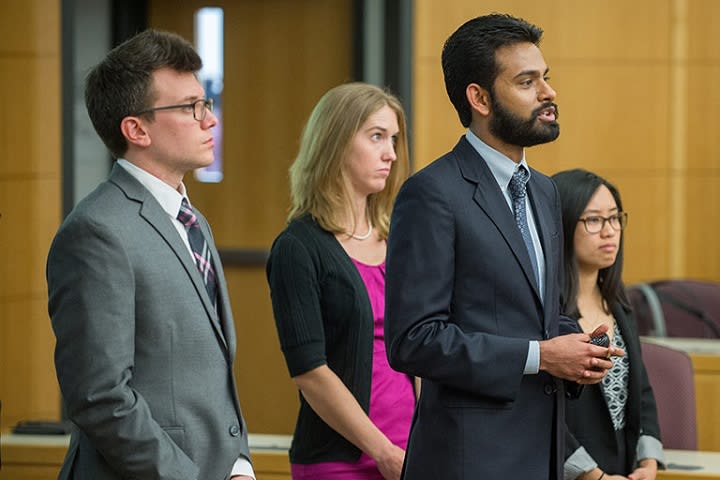 Designed for today's busy professionals, Kelley online degrees give you options while you pursue your career goals.

Kelley's rigorous curriculum is offered in a flexible, interactive format that works for busy professionals who want to earn an MBA or online MS degree.
Every aspect of Kelley Direct is designed with today's busy professional in mind, from offering the ultimate flexibility in scheduling and degree completion, to how our courses are delivered. Our dedicated faculty and proven technology platform, along with in-residence Kelley Connect Weeks and opportunities for global immersion, ensure that you will be fully engaged with your professors, your classmates, and the world—both in a virtual classroom environment and in person.