Online. Never Distant.
We educate through a unique online approach, providing 1-to-1 virtual tuition and guidance. We focus on the areas of transpersonal psychology, consciousness studies, spirituality and the application of transpersonal principles in academic, professional and personal development. We collaborate with the International Transpersonal Association and the Scientific and Medical Network to deliver a holistic and integral learning experience to the widest possible audience.
Our 100% online MSc postgraduate programme, which starts annually in September, brings together people from around the world who work in diverse professional arenas. Our international learning community includes coaches, therapists and counsellors, as well as health and education professionals and people from many other professions.
The Alef Trust
Alef Trust is a non-profit organisation founded by Professor (Brian) Les Lancaster and Dr. Jessica Bockler. Professor Lancaster is Emeritus Professor of Transpersonal Psychology at Liverpool John Moores University (LJMU) in the UK; Associated Distinguished Professor of Integral and Transpersonal Psychology at the California Institute of Integral Studies; and Honorary Research Fellow in the Centre for Jewish Studies at Manchester University. He is currently a Board member of the Association for Transpersonal Psychology and has previously been Chair of the Transpersonal Psychology Section of the British Psychological Society and President of the International Transpersonal Association. In addition to numerous articles and chapters in colleagues' books, Professor Lancaster's published works include: Mind, Brain and Human Potential, winner of a Scientific and Medical Network Best Book Award; The Essence of Kabbalah; and, Approaches to Consciousness: The Marriage of Science and Mysticism.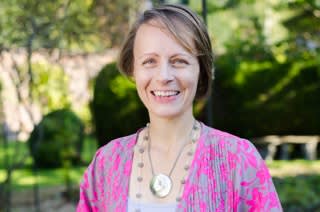 Dr.Jessica Bockler is an Applied Theatre Practitioner and a Transpersonal Psychologist. She has a PhD in Psychology from Liverpool John Moores University. In her research she explored 'Theatre as a Transformative Practice', examing the actor's craft as a vehicle for (trans)personal growth and development. Dr. Bockler is also a Sesame Practitioner, trained in the use of story, drama and movmeent as a vehicle to work with the soul. She is Director of Creative Alternatives, an arts and mental health service which operates in Merseyside, UK and her research interests include mind-body dynamics and somatice psychology, creative conflict resolution, Jungian psychology and the psychology of ritual.
Les and Jessica are deeply involved with every aspect of teaching and learning at the Alef Trust. They each teach elements of the MSc programme and they personally source the most distinguished faculty members to lead specific modules.
We have a truly global community of students, tutors and alumni. Students apply their learning to all areas of life, including therapeutic, environmental, social, business and personal development contexts. We also provide Open Learning opportunities to people around the world who want to study purely for personal enrichment. Our Open Learners have access to the same high-quality resources as our postgraduate students and they form an integral part of our learning community. We warmly invite you to join our community of transformational learners. Nick Theo, our Programme Manager and Registrar would be pleased to talk to you about your options for joining the MSc programme.