Online Master of Public Affairs (Online MPA)
Home ›
Master ›
Online Master of Public Affairs (Online MPA)
Program Description
A versatile and valuable degree
Sure, it sounds like a nice addition to your resume. But what exactly is a Master of Public Affairs? The MPA is one of the most versatile and valuable degrees available—a combination of the Master of Public Administration and the Master of Public Policy. At SPEA, our students are prepared for public service jobs in our changing society in ways unmatched by other universities. Our MPA program builds leaders who will make a difference in our world.
As an online student, you benefit from the flexibility of our 48 credit hour program consisting of three components:
Core Courses: 6 courses, 18 credit hours
Advanced Electives: Up to 10 courses (30 credit hours) minus any professional experience or internship credit.
An experiential component: Completed through an internship or waived through prior professional experience.
We recommend taking two courses a semester, but you may take more with permission from the faculty director. Summer courses are offered, too. Students in our program are able to juggle their careers, family obligations, and coursework. Find the right balance for you.
Core Courses
We believe our core curriculum gives you the necessary knowledge and skills to progress in your career. These required courses prepare you to face the big issues in our society:
Public Management (V502)
Statistical Analysis for Effective Decision Making (V506)
Public Management Economics (V517)
Law and Public Affairs (V540)
Public Finance and Budgeting (F560)
Capstone in Public and Environmental Affairs (V600)
Advanced Electives
You will choose at least six advanced elective courses to fulfill your degree requirements and tailor the curriculum to meet your needs. You may need to take more than six, depending on the number of credits you receive from your experiential component, to meet the 48 credits required for the degree. Students are required to focus on at least one of the following MPA advanced curriculum areas: Public Management, Nonprofit Management, Policy Analysis, or Public Budgeting and Financial Management. One of your electives can be the optional, weeklong residential program held at our Bloomington, Indiana, campus in early August.
Experiential component
Relevant experience is key to professional growth. That's why, as an SPEA Connect student, you must do ONE of the following:
Complete an approved internship
Receive credit for prior professional experience or volunteer service
Complete an independent or group research project (V590 or V601)
The number of experiential credit students receive varies. Some choose to do an internship for 3 to 6 credits, while others join the program with significant prior experience and receive the maximum 12 credits. The fewer experiential credits, the more advanced electives you must take to meet the degree requirements. If you're interested in an internship, you must seek approval from the faculty director. The decision to seek credit for the internship is up to you. You can receive credit for the experiential component—typically three to six hours—for prior professional and military experience (PPE) or volunteer service in Peace Corps, AmeriCorps, or Teach for America. To receive PPE credit, the experience must have been:
Above entry level and require a college degree
Full time, either paid or unpaid
Within the last five years
With a single organization for at least two years
Explicitly related to an MPA career path
You may also earn up to 12 credit hours for your prior professional experience. If you think you might qualify for PPE or service credit, forward a copy of your resume for an official estimate.
Last updated November 2017
About the School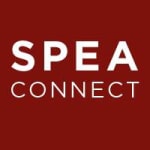 The world today is different from the world that past generations entered. The levels of complexity, interdependence, and systemic risks are extraordinary. An MPA or graduate certificate in public aff ... Read More
The world today is different from the world that past generations entered. The levels of complexity, interdependence, and systemic risks are extraordinary. An MPA or graduate certificate in public affairs prepares SPEA graduates to confront the challenges of tomorrow with the knowledge and skills to solve problems and lead.
Read less