MicroMasters Program in Corporate Innovation (The University of Queensland)
Home ›
Master ›
MicroMasters Program in Corporate Innovation (The University of Queensland)
Read more about this program on the school's website
Program Description
Learn how to apply state-of-the-art methods to foster innovation and sustained growth in your organization.
The ability to innovate is crucial for business survival and growth in the current climate of rapid technological advancement and changing consumer preferences. Without innovation and entrepreneurship skills, more and more companies are failing when faced with market challenges.
In this MicroMasters program, you will develop the knowledge and skills to encourage innovation and entrepreneurship within your organization. The program will teach you how to understand, integrate and promote innovation in a variety of settings, including public, private and not-for-profit organizations and research institutions. Drawing on the innovation value chain, this program will provide you with a comprehensive understanding of the different aspects of corporate innovation, including:
How to foster creativity and design thinking in the initial idea generation phase.
How organizations can utilize idea management tools to select the most feasible ideas for development, including how to manage and commercialize those ideas as intellectual property.
How an evidence-based approach to innovation management can be utilized to improve the decision-making process.
How to build innovation into the strategy, capabilities, and culture of an organization.
During this program, the theory will be complemented with real-world case studies, which will help you develop strategies that you can apply to improve business productivity, economic growth, and global competitiveness. Additionally, as a verified learner, you will have the opportunity to refine your knowledge and skills, with the guidance of UQ experts, through a series of activities that allow you to apply theory and tools to your own ideas.
Graduates of the program will be empowered with the ability to foster entrepreneurial and innovative behaviors in themselves and others; making them well suited to leadership roles within innovation programs and enhancing an organizations ability to rapidly respond to and survive market threats.
Job Outlook
Innovation Manager median salary of US$116,422 in September 2017. (source: Glassdoor)
The ability to manage innovation would be beneficial to innovation managers and strategists, business development and general managers, entrepreneurs and business owners and technology transfer officers.
93% of organizations believe innovation is important to driving their growth agenda, 70% still struggle to articulate a clearly defined innovation strategy. (source: 2015 Survey from EY and the Hunter Centre for Entrepreneurship and Innovation)
What You'll Learn
Fundamentals of creative and design thinking to enable innovation.
Idea Management to better select and implement business ideas.
Evidence-based innovation how to develop a business model into a business plan.
How to scale innovation as a capability within organizations and asses your innovation readiness.
What is a MicroMasters Program?
Developed to advance a career and born from Master's programs of leading universities, MicroMasters programs are a series of higher-level courses recognized by companies for real job relevancy and may accelerate a Master's degree.
MicroMasters Program Details
How To Earn The MicroMasters Credential
To earn the MicroMasters credential, learners must complete and successfully earn a Verified Certificate in all four courses and pass the Capstone Assessment course.
Take Your Credential To The Next Level
Learners who successfully earn the MicroMasters credential are eligible for credit into UQ's Masters Entrepreneurship and Innovation (MEI) degree. Credential holders who meet program entry requirements will receive one-semester equivalent credit (8 units), reducing study time by 6 months. Students will need to complete the remaining 12 months of full-time study (16 units) on-campus.
Students enrolled in the MEI degree will be able to select from a range of fields of study: Biotechnology; Design and Information Technology; Food Entrepreneurship; Social and Community Entrepreneurship; and Sustainable Energy. Students will also have the opportunity to apply their knowledge and skills to real business cases through our unique capstone courses.
More Information
Average Length: 5-10 weeks per course
Effort: 8-10 hours per week, per course
Number Of Courses: 5 Courses in Program
Subject: Business & Management
Institutions: The University of Queensland
Institution Offering Credit: The University of Queensland
Language: English
Video Transcripts: English
Price (USD): Originally $1345 USD, now $1210.50 USD for the entire program. You save $134.50 USD.
Last updated Aug 2019
About the School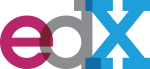 Founded by Harvard University and MIT in 2012, edX is an online learning destination and MOOC provider, offering high-quality courses from the world's best universities and institutions to learners ev ... Read More
Founded by Harvard University and MIT in 2012, edX is an online learning destination and MOOC provider, offering high-quality courses from the world's best universities and institutions to learners everywhere. With more than 90 global partners, we are proud to count the world's leading universities, nonprofits, and institutions as our members. EdX university members top the QS World University Rankings® with our founders receiving the top honors, and edX partner institutions ranking highly on the full list.
Read less