MicroMasters Program in Business Leadership (The University of Queensland)
Home ›
Master ›
Business ›
MicroMasters Program in Business Leadership (The University of Queensland)
Read more about this program on the school's website
Program Description
Advance your career by learning how to effectively lead complex, modern organizations.
Business leadership is more than just a fancy job title and a corner office. Effective leadership requires a deep understanding of the organization; the people who run it; the context in which it operates; and perhaps most importantly, self-insight. By building these competencies, the Business Leadership MicroMasters program prepares both emerging and experienced managers for facing the challenges of leadership.
Each course in the MicroMasters program integrates current academic theories with the wisdom of experienced leaders, providing a learning experience that can't be accomplished in the classroom alone. The objective: empower learners with the knowledge and skill to act effectively as leaders.
This MicroMasters is intended for people who are interested in becoming effective leaders within their organization. This program and capstone project will teach you the skills needed to inspire your colleagues and to evolve your business.
Job Outlook
More than 80% of responding employers say they look for leadership skills and the ability to work in a team on a candidate's resume. (Source: NACE's Job Outlook 2016 Survey)
Over 500,000 jobs in the US (requiring a master's degree) looking for candidates with the following skills - leadership, decision making, teamwork/collaboration, management, and change management. (Source: BurningGlass)
In-demand jobs seeking leadership skills include software engineers, account managers, business analysts, marketing managers, and sales managers.
What You'll Learn
Understand the strengths and weaknesses of various leadership styles, and gain insight into your own leader tendencies.
Improve your ability to lead complex modern organizations by developing your decision-making skills.
Better engage your people, and develop more collaborative teams.
Navigate the broader social issues and political pressures impacting your business.
Lead more effective change initiatives in your organization
What is a MicroMasters Program?
Developed to advance a career and born from Master's programs of leading universities, MicroMasters programs are a series of higher-level courses recognized by companies for real job relevancy and may accelerate a Master's degree.
MicroMasters Program Details
How To Earn The MicroMasters Credential
To earn the MicroMasters credential, learners must complete and successfully earn a Verified Certificate in all four Business Leadership courses and pass the Capstone Assessment course.
The Capstone Assessment involves a knowledge test, a leadership reflection essay, and a video presentation.
Take Your Credential To The Next Level
Translate your leadership capacity into enhanced content expertise and an on-campus Masters of Business (MBus) degree from The University of Queensland.
Learners who successfully earn the MicroMasters credential are eligible for credit into UQ's Master of Business (MBus) program. Credential holders who meet program entry requirements will receive one-semester equivalent credit (8 units), reducing study time by 6 months (12-18 months of full-time study remaining to MBus degree completion, 16-24 units remaining).
Complete your MBus studies in sunny Brisbane, Australia. Continue your studies in leadership, or choose one of our other specializations: advertising; human resource management; information systems; innovation and entrepreneurship; international business; marketing; or social impact and sustainability.
More Information
Average Length: 3-10 weeks per course
Effort: 8-10 hours per week, per course
Number Of Courses: 5 Courses in Program
Subject: Communication, Business & Management, Social Sciences, Ethics
Institutions: The University of Queensland
Institution Offering Credit: The University of Queensland
Language: English
Video Transcripts: English
Price (USD): Originally $1497 USD, now $1347.30 USD for the entire program. You save $149.70 USD.
Last updated Aug 2019
About the School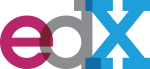 Founded by Harvard University and MIT in 2012, edX is an online learning destination and MOOC provider, offering high-quality courses from the world's best universities and institutions to learners ev ... Read More
Founded by Harvard University and MIT in 2012, edX is an online learning destination and MOOC provider, offering high-quality courses from the world's best universities and institutions to learners everywhere. With more than 90 global partners, we are proud to count the world's leading universities, nonprofits, and institutions as our members. EdX university members top the QS World University Rankings® with our founders receiving the top honors, and edX partner institutions ranking highly on the full list.
Read less