Garden Design- Accredited Certificate Course (Online)
Home ›
Garden Design- Accredited Certificate Course (Online)
Program Description
Become a CERTIFIED Garden Designer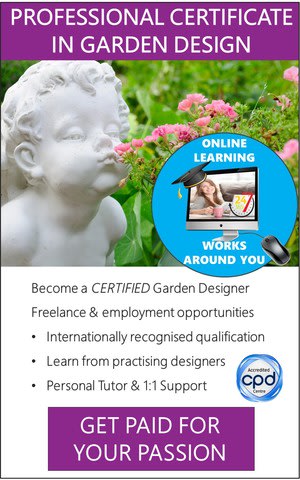 Our Professional Certificate in Garden Design will give you a great qualification and the practical skills, knowledge and confidence to offer Garden Design services professionally in the shortest time possible. This is an internationally recognised qualification in its own right (30 UK University Credits/9 US Semester credits) and you can also use it as a platform to progress even further if you want, onto one of our more in-depth landscape and garden design qualifications.
This Professional Certificate in Garden Design is a thorough foundation course that will qualify you to offer garden design services and certify you as a professional. This specialist qualification will help you to stand out from the competition and you'll also have an amazing design portfolio so you can show clients and employers what you can do for them. This will help you to get work and increase your earning potential.
This course is particularly recommended to anyone who would like to offer garden design as an additional service – like those working in garden centres and nurseries or hard landscaping contractors. Many homeowners and garden enthusiasts also enrol on this course to take their passion to the next level and make additional income from their passion…
If you enjoy garden design and are considering working as a garden designer then this garden design course will cover all you need to get started. In this past a garden designer was usually an expert in planting and lawn maintenance. However, the garden design industry today is different. A good garden designer knows that planting is only one ingredient in the recipe for a great garden design. In fact, a GREAT garden design is a space where plants, building materials, colour and form all work together. And…when it's done right, each component of your garden design works seamlessly to create an environment that is functional, stimulating and increases the value of the property.
Green thumbs may be helpful for a garden designer but fundamental garden design skills are absolutely vital. This is exactly what you learn on this garden design course. If you would like to expand your knowledge and offer garden designer services to homeowners then this garden design course can give you a great qualification and the skills to get started ASAP in garden design. Topics covered include the following:
Surveying and assessing your garden – successful site surveys and soil analysis
Garden design styles – What they are and when they are appropriate
Principles of Garden Design & Planning – creating, prioritising & drawing your plan
Features & Focal Points – the main elements of garden design style & how to use them
Guide to planting - choosing plants, tress & shrubs
Maintenance & aftercare – creating a checklist for year round garden care
SEE WHAT YOU WILL LEARN
Watch our video for details of the course curriculum so you can actually SEE what you will learn on this course
Above all else a Garden Designer must be creative and this university level course presents the information in language that is easily understood, enjoyable and inspiring. You'll complete a number of dynamic and practical assignments that will tap into your creativity and help you to achieve your best potential as a Garden Designer. This is a must-do course if you would like to become a certified Garden Designer and earn additional income in this rapidly growing industry.
Last updated Oct 2019
About the School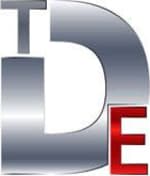 The Design Ecademy is the brainchild of Maria Flynn, an innovative interior architect/design consultant who specialises in colour & design psychology. Maria's designs have been showcased in severa ... Read More
The Design Ecademy is the brainchild of Maria Flynn, an innovative interior architect/design consultant who specialises in colour & design psychology. Maria's designs have been showcased in several of Europe's leading magazines and newspapers, she is the author of "Colour Your World" [Rotovision 2001] and she has been featured on TV and radio in the UK and Ireland, where she was the resident "Design Expert" for 6 months (TV3). Maria has also been involved in training and education for over 20 years and she is particularly passionate about Adult Education and E-Learning.
Read less